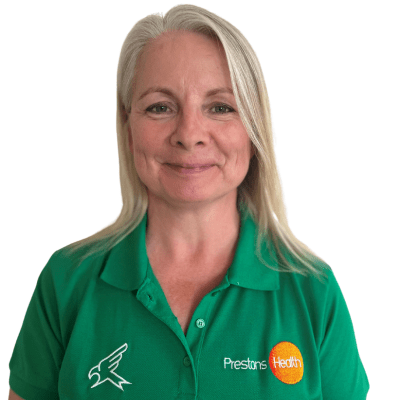 angela harrison 
Chartered Physiotherapist,
HCPC Registered
Do Not Delete
Read More...
I love a challenge! I thrive on complex cases and listening to what matters to the person sitting in front of me, so that we can work together to get them back to enjoying life, work, and leisure.
Experience and skills
I qualified as a Chartered Physiotherapist from the University of Birmingham, after which I worked in Oxford at the John Radcliffe and Churchill Hospitals. I completed a 3-year rotation around the many different specialities. I found the musculoskeletal and orthopaedics/trauma rotation the most challenging, so this motivated me to go into this speciality. To progress I moved to Exeter and became a Senior Physiotherapist at the 'Princess Elizabeth Orthopaedic Hospital' which is now part of the Royal Devon and Exeter Hospital.
After a couple of years, it was time for a new challenge and I moved to New Zealand, taking up a Rheumatology post in Dunedin Hospital, in the South Island. It was meant to be a 6-month post, but I fell in love with the country and the people and landed up staying for 3 ½ years. During this time, I undertook a 1-year full time Postgraduate Diploma in Manipulative Physiotherapy, and then worked in private practice.
I returned to the UK and continued to specialise, completing a Diploma in injection therapy, and a MSc in Health Science at University of East Anglia.
I worked at the Fitzwilliam Hospital for 10 years treating a wide range of musculoskeletal and post-operative orthopaedic conditions. I have a particular interest in shoulder rehabilitation and pain management. More recently I worked in Women's Health at Peterborough City Hospital, including treating shoulder issues post breast cancer surgery, and the Pain Management Team at Stamford Hospital, both experiences were invaluable.
Interests
My new-found passion is farming. We have a small flock of Jacob and Shropshire sheep, and a herd of Dexter cattle. One of the sheep that I raised since she was a cade lamb is called Iris, and she loves a scratch!
I try to keep fit, as I want to continue to farm and have a very active lifestyle. My daughter, Georgina, is a personal trainer and World Champion Powerlifter, she is training me to lift heavy weights, which I would not have previously attempted! (I can now deadlift 100kg). I also enjoy running, swimming, and walking my 2 dogs.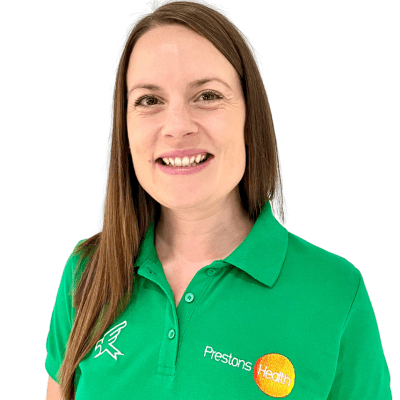 laura shepherd 
Chartered Physiotherapist,
HCPC Registered
Do Not Delete
Read More...
I have always been fascinated with anatomy and physiology and had a keen interest in sport (particularly running). These interests combined with an aspiration to work with people led to a career in Physiotherapy. I feel proud to be in a profession where I can make invaluable changes to a person's quality of life.
Experience
I graduated from the University of Nottingham in 2008 with a Bachelor's degree in Physiotherapy and over the past 15 years I have worked predominately in musculoskeletal outpatients.
I started my career in a private practice before joining Central Manchester NHS Foundation Trust in a rotational role, where I further developed a wide range of skills (with specialties including Neurological Rehabilitation, Cardiac Surgery, Orthopedics and Rheumatology). Alongside this role I continued working as a musculoskeletal physiotherapist in a private practice.
In 2012 I embarked on a lifelong dream to travel the world, where I had some incredible experiences working as a volunteer physiotherapist in Cambodia and Guatemala.
 I have since worked as a senior musculoskeletal physiotherapist for Northamptonshire NHS Foundation Trust and in private practice at the Woodlands Hospital. My extensive range of experience has ensured that I am confident with the assessment and treatment of all musculoskeletal presentations. I have specialist knowledge and expertise in areas including spinal pain, shoulder conditions, acute injuries, post-operative orthopedic surgery, rheumatology, pain management and long-term conditions.
 My Skills 
I pride myself on my listening skills and will complete a thorough examination to get to the core of the problem. Together we will then plan treatment and rehabilitation using the best available evidence, where the ultimate aim is to self-manage and in most cases to avoid re-injury. I treat the whole person, not just the site of pain, always with kindness and compassion.
I have extensive post-graduate training including the completion of Levels 1 and 2 in the Australian Physiotherapy & Pilates Institute Matwork Series. I have a diploma in Orthopedic Medicine and have completed a master's module in Acupuncture. I have also attended multiple post-graduate courses including manual therapy, soft tissue techniques, kinesiology taping and persistent pain management.
Interests 
I have always enjoyed running and have represented Northamptonshire competitively. I am a proud mum to three young children including twin boys. I still have a love for traveling, although for now backpacking has been substituted with family holidays.
Professional Bodies
I am a member of the Chartered Society of Physiotherapy (CSP) and registered with the Health and Care Professions Council (HCPC).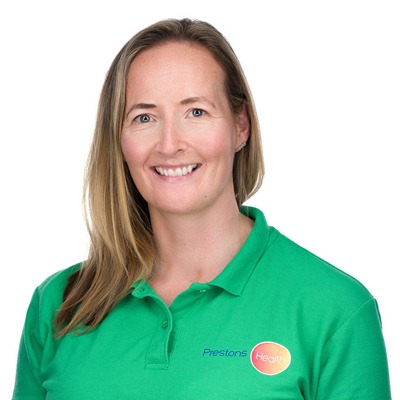 CAROLINE CALVERT
Chartered Physiotherapist,
HCPC Registered
Do Not Delete
Read More...
Participating in competitive sport from a young age and with an interest in science, I have pursued a career in Physiotherapy that has now spanned over two decades.
I graduated with a Bachelor of Physiotherapy Degree from University College Dublin in 1999, and have worked in a variety of settings including NHS, Police Rehabilitation, Private Practice and Professional Sport.
Specialising in Musculoskeletal Medicine and Women's Health, I have enjoyed the challenge and diversity of working with different cultures and nationalities in Ireland, UK, New Zealand, Switzerland and UAE.
Following my husband around the world, I relished my previous job working in a busy clinic in Dubai. This post involved a varied caseload of clinical practice, ergonomic assessments and presentations for multinational companies in their workplaces, home visits and working with professional sports teams at prestigious international events such as the 'Dubai Rugby 7's' Tournament. It was in Dubai that I gained my Pilates Instructor Certification in 2019, and am currently training towards the Pilates Reformer (machine) Certification.
Skills
I enjoy making a connection with each and every patient; actively listening to their beliefs and expectations of treatment, and tailoring an individualised physiotherapy plan based on their in-depth assessment. Offering a wide skill base of techniques including patient education, exercise prescription, manual therapy techniques, Pilates rehabilitation, acupuncture, taping and electrotherapy, I assist patients towards their long term goals of treatment.
Interests
My proudest personal achievement to date must be completing an Ironman70.3 (triathlon). I am also an avid open water swimmer, and mother to three children who have chosen their own sports and activities which I take great interest in following.
Professional Bodies
I am a Member of the Chartered Society of Physiotherapy (CSP) and registered with the Health and Care Professions Council (HCPC).
I am also a Member of the Australian Physiotherapy and Pilates Institute (APPI) and the Acupuncture Association of Chartered Physiotherapists (AACP).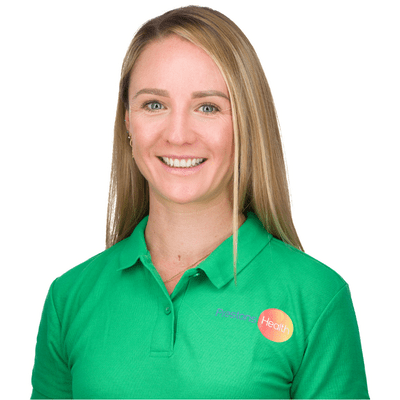 Rachel Baker
Chartered Physiotherapist,
HCPC Registered
Do Not Delete
Read More...
After representing GB in the 2012 World Triathlon Championships, I was involved in a pretty serious cycling accident which required physiotherapy to get me back on track. I'd been working as a personal trainer before this for several years, yet once I'd started with my physio, I immediately realised what I was born to do; become a specialist in musculoskeletal physiotherapy!
I have a real passion for sports and exercise and my favourite thing to do is to encourage others to find their own sporting passion! Educating people on how best to approach activities and build strength is key to prevent them from getting injured in the first place. However, accidents do happen, so learning how to actively manage pain and injuries is a key part of what I do.
EXPERIENCE:
Most recently working as a paediatric physiotherapist for the NHS in London, I now specialise in paediatric musculoskeletal physiotherapy. Although, I do genuinely enjoy working with patients of all ages with musculoskeletal problems and sports injuries.
I love the challenge of getting to the route of a problem, and then formulating a holistic treatment plan to achieve lasting outcomes. By considering key factors and current lifestyle choices I help to create collaborative goals and work with the patient to achieve them. I always integrate advice and education alongside any physical treatments, such as exercise prescription, manual therapy techniques (mobilisation, manipulation and soft tissue techniques) and taping.
My journey to becoming a physiotherapist started with a Batchelors degree in Sport and Exercise Science from the University of Bath, graduating in 2009. I worked in the fitness industry for several years, primarily as a personal trainer, whilst publishing articles for cycling and fitness magazines. After my injury, I decided to pursue a career in Physiotherapy. I completed my Masters in Rehabilitation Science (Physiotherapy) at The University of Brighton, with my final year dissertation project being published in a scientific journal. I then went on to work for the NHS in a variety of settings, specialising in paediatric physiotherapy and working on the intensive care units during the Covid-19 pandemic. 
EXTRA-CURRICULAR:
As mentioned before, I am incredibly enthusiastic about health and fitness and love competition in all its forms. I have always participated in sport and exercise, from representing England in Rounders to playing Hockey for the South of England and the University of Bath. I have a passion for running, not only for fitness and competition, but for my own mental health and wellbeing. I have competed in many distances from 800m up to the marathon, representing my county (Surrey) along the way. My current focus is once again back on triathlon training; I have recently started competing in half Ironman distances, with the aim of competing again for GB. 
PROFESSIONAL MEMBERSHIPS:
I am a Member of the Chartered Society of Physiotherapists (CSP) and Registered with the Health and Care Professions Council (HCPC).
I am also a Member of the Association of Paediatric Chartered Physiotherapists (APCP).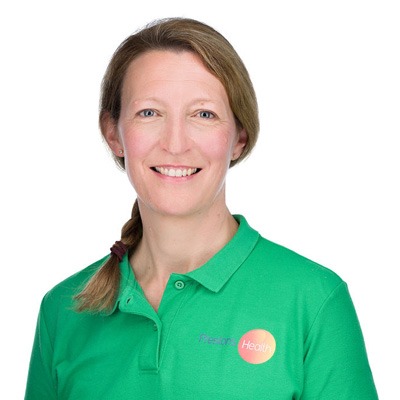 LINDA DENNIS
Chartered Physiotherapist,
HCPC Registered
Do Not Delete
Read More...
Like Helen, I grew up with physiotherapy. My Mum is a physio, and still has great passion for the profession after nearly 50 years of practice – a passion that has definitely rubbed off on me.
I did not train to be a Physiotherapist straight from school; I did a degree in Natural Sciences at Clare College, Cambridge University beforehand. I then went on to do a degree in Physiotherapy at King's College London, graduating in 2000.
During my Junior Physiotherapist rotations at Charing Cross Hospital, I specialised in Musculoskeletal outpatients fairly early on. I then worked in various settings, following my husband around as he trained to be a surgeon, ending up in Cambridge in 2004.
In Cambridge, I landed the job of Physiotherapist for the Cambridge Boat Race team (CUBC). Perfect for me being a Cambridge Blue in rowing myself! This was an amazing job. I thoroughly enjoyed being part of the team and organising injury prevention programmes as well as treating injuries. I also worked with other elite athletes in the Cambridge area with my role as the Cambridge Physiotherapist for the English Institute of Sport. Alongside all of this, I ran a private practice at the University Boat Club premises and completed an MSc in the Science of Sports Injury at Manchester Metropolitan University (long-distance learning).
After six incredible years with CUBC, in 2011 I moved to Peterborough – again with my husband's job. With two young children, I decided to take life a little bit more slowly and worked from home for three years, before starting work at Preston's. During this time, I enjoyed seeing a wider variety of patients once more, although I still love treating sports injuries.
My skills
Every patient and every injury is different; physiotherapy treatment needs to be carefully tailored to each patient, with a holistic view to recovery. I enjoy using my analytical mind to work out the cause of the problem and the best treatment strategy for each individual patient. I firmly believe that the role of a physiotherapist includes not only treating the current problem, but preventing recurrence too. I use a wide variety of techniques including joint mobilisations and manipulations, soft-tissue work, exercises, acupuncture, taping, electrotherapy, education and advice.
Extra-curricular
Having spent most of my teenage years and my twenties training for competitive sport (swimming then rowing), I do my best to keep fit. I enjoy getting out on my road bike and pounding out a few kilometres in the pool. I also thoroughly enjoy being a Mum to my two young children.
Professional Memberships
I am a member of the Chartered Society of Physiotherapy (CSP), and registered on the Health and Care Professions Council (HCPC). I am also a member of the Acupuncture association of Chartered Physiotherapists (AACP), and the Organisation of Chartered Physiotherapists in Private Practice (OCPPP, Physiofirst).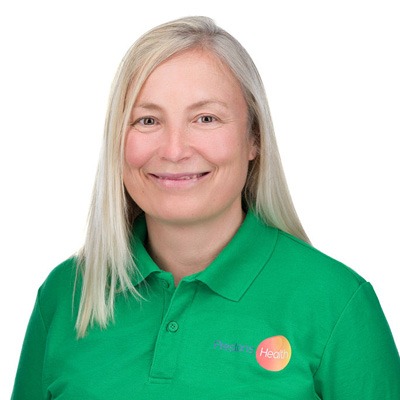 Helen Preston
Chartered Physiotherapist,
Clinical Director, HCPC Registered
Do Not Delete
Read More...
Put simply, my job is to help people in pain get back doing what they love. I take time to listen to your story and take time to explain how we can use a host of physical activity and lifestyle strategies to get you going again. I have an awesome job!
I have always been someone who thinks outside the box and passionately believe in treating patients holistically. I particularly enjoy treating more challenging cases that make me use my whole toolbox of physio skills. I find nothing as rewarding as helping people make real life change.
I was literally born into this practice. My father, William, worked from the then clinic next door when we were based in Alexandra Road. My Grandfather, Albert, was also a physio and he worked for Peterborough United for 25 years and in his latter years worked from his home in Audley Gate, Peterborough. From my early years, I observed my father and grandfather working and most of all learnt how important the therapist-patient relationship is in establishing healing. I will always be grateful to them in showing me how important it is to listen.
I qualified as a Chartered Physiotherapist in 1996 from the University of Birmingham with a First Class Honours Degree (having won the Research Prize for my year) and have worked in a variety of settings (both in and out of the NHS) before taking over the business from William Preston, my father, in 2000.
I have recently been part of a working group of my professional body (the Chartered Society of Physiotherapy) developing a Backmyths campaign to help educate society around what we now know about back pain (see here for the campaign: https://www.csp.org.uk/your-health/healthy-living/public-information-leaflets/back-pain-myth-busters ). I have been active in disseminating these locally by meeting the public and organising a recent education evening with GPs and other physiotherapists to help improve understanding of how new scientific evidence is changing how we manage back pain more successfully. Contact me if you wish to know more! Promoting evidence based public health messages is a passion of mine! And so is walking the talk!
MY TOOLBOX:
I prioritise the patient-therapist relationship at the heart of any therapeutic intervention and my key treatment tool with every patient is always advice and education alongside any physical treatments.
I passionately believe in treating patients holistically: getting to the root of the problem to help prevent recurrence, not just treating the symptoms.
I incorporate a broad array of physiotherapeutic treatment techniques individualised to the patient's particular problem and story. These can include manual therapy (mobilisation, manipulation and soft tissue techniques), therapeutic exercise and movement training. I specialise in building confidence in mind and body to move!
EXTRA-CURRICULAR
My other job is being a Mum to my 2 young children who inspire and make me smile everyday. I enjoy keeping active with my husband and the children, I make time to run my black Labrador, Frankie, around Ferry Meadows as often and I can and I also enjoy watching all aspects of human performance including sport, music and theatre. I am a 100 club parkrunner and recently successfully completed my first ever half marathon at the Great Eastern Run, raising over £1200 with my husband for Sue Ryder Thorpe Hall #TeamIncredible. I am a member of the Core Team for the Central Park junior parkrun in Peterborough and have just started as a regular run director for this event. I also enjoy finding "green space" in mindfulness meditation and sunshine. I quite like chocolate too.
PROFESSIONAL MEMBERSHIPS:
I am a Member of the Chartered Society of Physiotherapists and Registered with the Health and Care Professions Council.
I am also a Member of the Association of Chartered Physiotherapists in Sport and Exercise Medicine (ACPSEM), Association of Chartered Physiotherapists in Occupational Health (ACPOHE), Acupuncture Association of Chartered Physiotherapists (AACP) and the Organisation of Chartered Physiotherapists in Private Practice (OCPPP: Physiofirst).
I am also a Professional Member of EUSSER (European Society for Shoulder and Elbow Rehabilitation).
In 2017, I started on the year long Chartered Society of Physiotherapy Leadership Programme #CSPLDP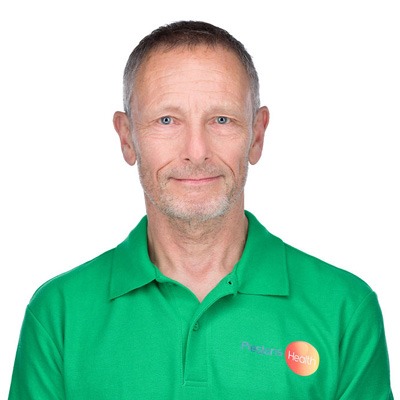 Phil Young
Sports & Remedial
Massage Practitioner
Do Not Delete
Read More...
Sports massage a second career post RAF service, I graduated from the London School of Sports Massage in Feb 2005.
Working in an ethical and patient focus regime, patients well being is my prime focus. Dedicated to further training, I have enjoyed my learning experience to become a versatile and effective Sports and Remedial Massage Practitioner.
Brought up in Hull, I became a competitive athlete in 1973 aged 14, starting with sprints and graduating up to an endurance runner. I joined the RAF in 1976 as an avionics tech and serve 29 years, retiring in Nov 2005. The highlight of my RAF career was my 16 years, maintaining Search and Rescue Sea King Helicopters at RAF Boulmer, Leconfield and Valley. Post RAF, I retrained at the London School of Sports Massage to my present profession, graduating in Feb 2005.
I joined Prestons in Jan 2006, started a learning experience that has seen me progress to a competent professional Therapist. I still get a buzz from seeing some body shuffle in the treatment room in discomfort and walk out a new person.
I am dedicated to expanding my toolbox of soft tissue techniques and see myself as more than a sports massage therapist, advanced techniques covered include, myofascial release techniques, positional release, active isolated stretching to name a few.
I see myself as patient focused and will not hesitate to refer a patient on to my physiotherapist colleagues when I feel my skills are not the answer, this attribute I am particularly proud if.
Outside of work I still train, but don't compete much now and in recent years. I am a qualified athletics coach, but time restraints prevent me looking after a group, but assist coaching sprinters at Hunts A.C. I follow football and support Cambridge United and attend home and away matches.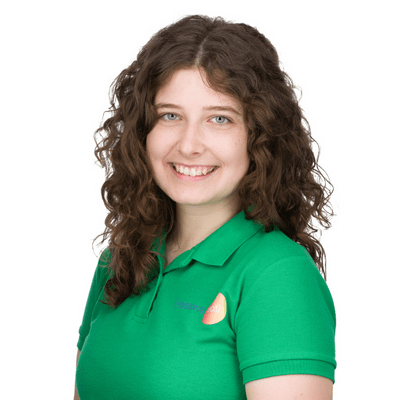 ellie Howman
Sports & Remedial
Massage Practitioner
Do Not Delete
Read More...
I am a newly qualified sports massage therapist with a real love for helping people. Helping and caring for others is something that has been a key focus for me in my life and is something I continually put into practice.
I love keeping active and have participated in many competitive sporting events and teams from a young age ranging from netball to horse riding to snowboarding, having come from a very sporty family. I started being interested in physiotherapy and sports massage when a family member had back surgery that prevented her from being able to sit and doing normal daily activities for over 3 months. My interest grew further when I had an injury of my own in 2019. Being treated for this injury and seeing a family member receive treatment allowed me to obtain a patient's perspective and see the huge benefits of this treatment technique and the impact this can have. This has highlighted to me the areas that were most critical when being treated. Such as having good communication, being empathetic, knowledgeable, flexible and positive but the pinnacle of all these qualities which can tie them all together is to make sure patients are respected and listened to. Many people today feel like they are not being heard and listened to; only by truly listening to patients can a clinician truly understand what the patient feels and the values and beliefs they hold, which is necessary to provide a fully rounded treatment programme. It enables a strong relationship to be built between the patient and therapist which is based on reliability and trust.
As a sports massage therapist I strive to be a clinician who is empathetic, positive, knowledgeable in my field, flexible with my treatment when needed and most importantly a clinician who always listens to my patients.
I personally believe in the act of constant improvement. I am always trying to learn new things whether that is new massage techniques or new cooking recipes. I also like to have new goals such as perfecting a particular skill or learning another language or to explore various places around the world.
I am a qualified first aider. I am also a member of the Sports Therapy Association.
Do Not Delete
Zak is joining the team providing Physiotherapy to Oundle School students and staff. Watch this space to find out more about Zak soon!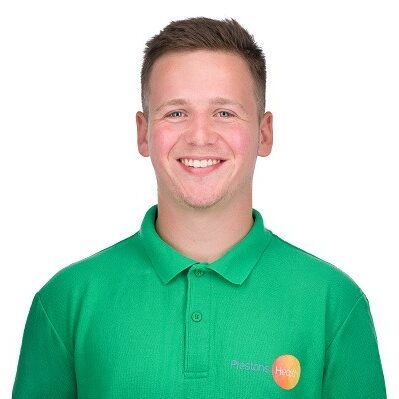 Will Harris
Sports & Remedial
Massage Practitioner
Do Not Delete
Read More...
It was during my college course with Norwich City FC, where my love for learning about the human body and the way it works, not just in sports but in day-to-day life also, developed. After this course I immediately knew that what I wanted to pursue was physical therapy.
I have been unfortunate enough to experience injuries through playing football, which has meant that I have had experiences in A&E, physiotherapy, and sports massage all on the road to recovery. These experiences gave me a great understanding of what a patient really needs from their treatment and helped me to improve myself to better meet the needs of my clients.
I found sports massage to be what attracted me the most after my own experiences of injury and how it helped me to get back to where I needed to be. Although physiotherapy has for a long time been where I would like to progress to, sports massage is what grabbed me the most and after some in-depth research, I had decided that I was going to get my qualifications and become a sports massage therapist.
I completed my level 3 course within 3 months of enrolling, I was so intrigued by the course and took so much from it that I progressed to level 4 quickly. I found sports massage to be exactly what I had wanted, from the understanding of the body and how it works, to learning how to help others to recover from injury and ailment and improving their day-to-day lives.
My motivation has always been seeing results, and sports massage allows me to meet clients who often have injuries or discomforts that affect their lives, and by working together, we can help them through a journey to full recovery.
Hobbies
I have always been involved in sports, from the age of 5 when I started playing football with my local club, to now, I am still playing football, but also coaching a local youth team. I have always loved to try out new hobbies and although football is my main hobby, I have recently found myself increasingly interested in running and paddleboarding. I love being outdoors and any opportunity that I get to do this whether it is a Parkrun on a Saturday morning, football in the afternoon or a day out on the river, I make sure I am always outside and staying active.
Member of the Sports Massage Association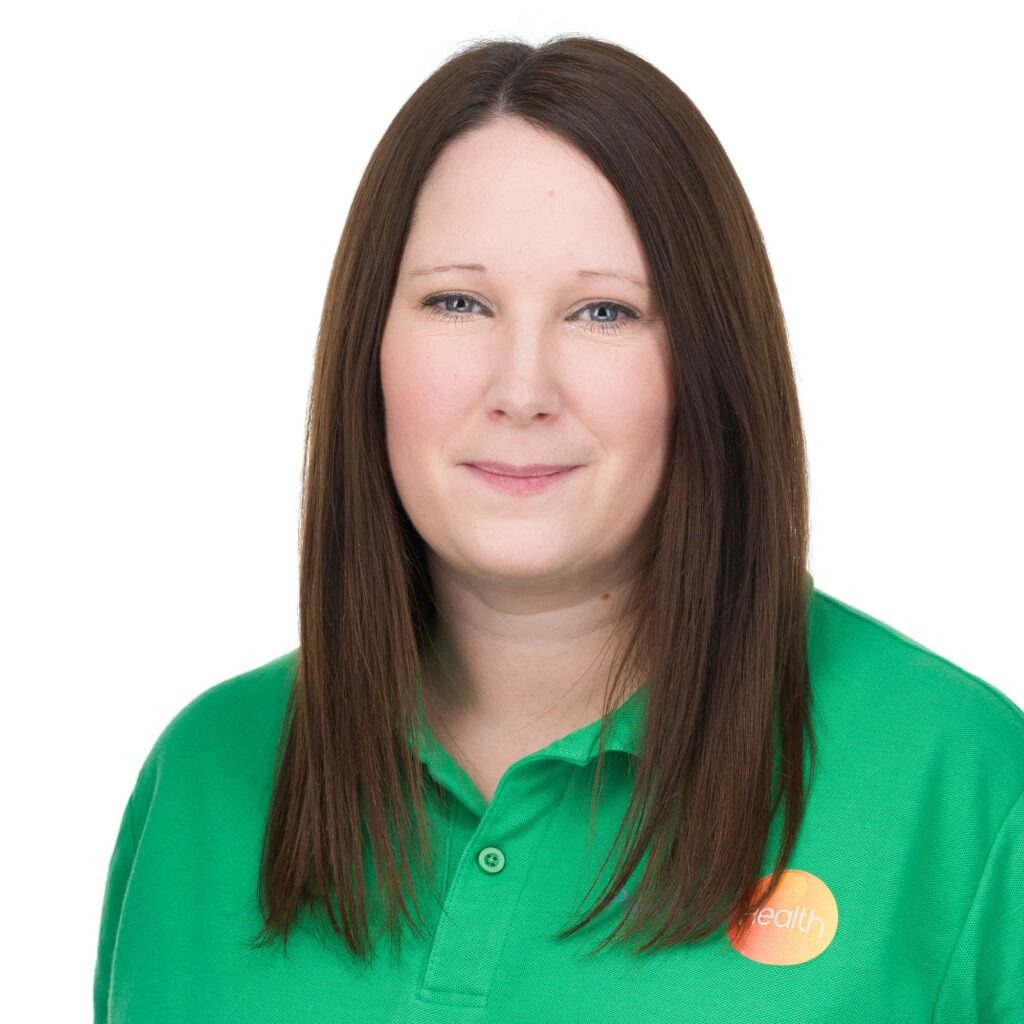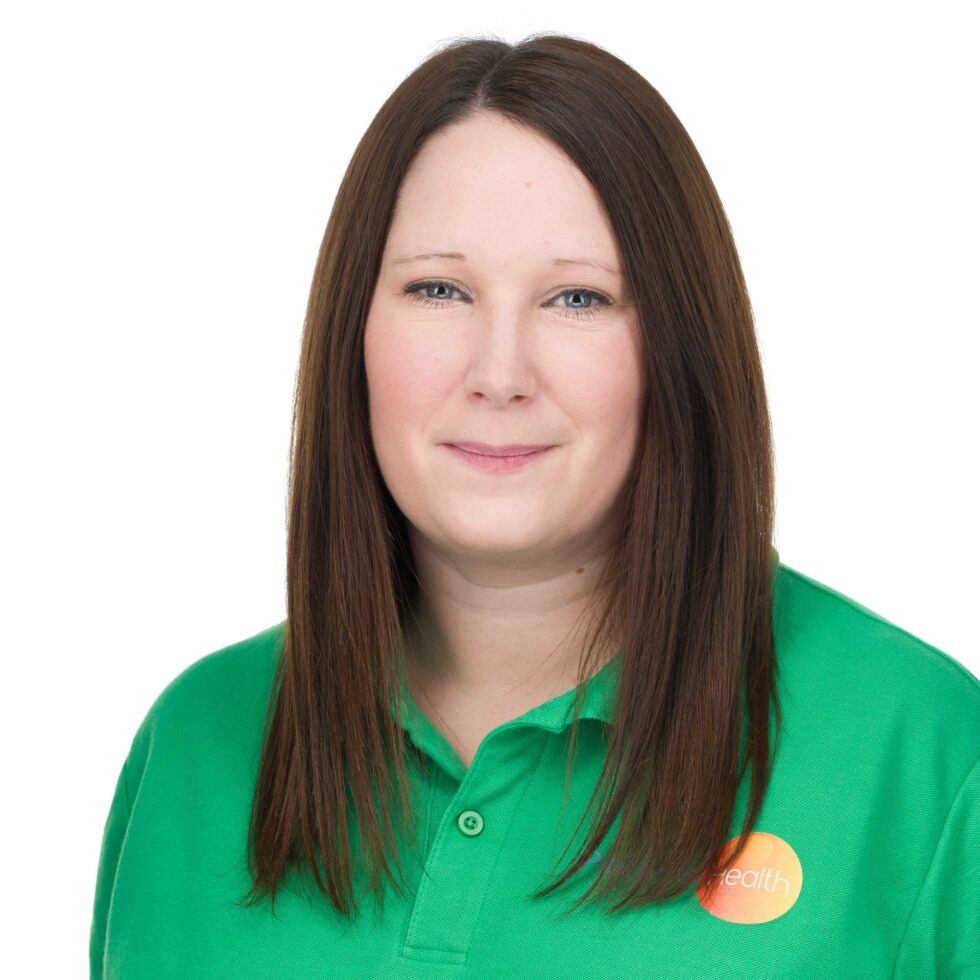 Elizabeth Ward
Receptionist 
I've been treated twice now at Preston's for different issues and two different physios. Both times I've been listened to, helped, supported and encouraged. Both times I've had a really positive benefit for my injuries. If necessary I'll be back but in the meantime if you're looking for a very professional physio team Prestons Health is the place to go.
Jane Robinson
Our main clinic location is within David Lloyd Club in Thorpe Wood, Peterborough with a satellite clinic in Oundle School (students and staff only). Please contact us on 01733 565911 for more information on our clinic times & locations.
Prestons Health,
Within David Lloyd Club,
Thorpe Wood Business Park,
Peterborough PE3 6SR
Prestons Health,
Health and Well-being Suite,
Within Oundle School Sports Centre,
Milton Road,
Oundle, Peterborough PE8 4AB
Please contact our main site for appointments and further information.
Telephone
01733 565911
Email
admin@prestonshealth.co.uk
Monday : 8.15 - 8.30pm
Tuesday : 8.15 - 6pm
Wednesday : 8.15 - 8pm
Thursday : 8.15 - 6pm
Friday : 8.15 - 6pm
Preston's was recommended to me by my GP as the NHS waiting list is months long! Had my first appointment with Leora Penkar today and she really put me at ease. I have been in pain with my knee for months now and it was amazing to finally have someone examine it, write up a letter and give me a workout to improve it. I have already recommended Leora to a few people who are looking to book in with her as well. Would definitely recommend 😃 Thank you Leora!
Superb service. Linda was excellent with consideration for lower back pain and treatment.
Linda Dennis took a detailed history of my symptoms before she performed a thorough assessment. She is kind and polite with brilliant communication skills. I strongly recommend Linda.
Great service and very professional. Loved the holistic approach.
Really listen to the issues and focus on the cause rather than just easing the problem. Had 5 sessions and each one was really useful.
Prestons Health (and Helen) were suggested to me by my GP during what has been a very difficult period of my life. I have never had physiotherapy before and was unsure what to expect. Helen made me feel completely at ease and showed me genuine empathy and kindness, taking every aspect of my wellbeing into account - physical and emotional - as well as demonstrating her years worth of skill in her trade. I am making great progress and I couldn't recommend Helen and her Team more. Thank you!
Helen is absolutely wonderful and professional. She helped me to combat my low back pain with full confidence. I highly recommend Helen Prestons. Thanks Helen & team
Went in doubled up in pain unable to stand or walk. Have had four sessions on my knee and leg muscles and am walking, can straighten my leg and ZERO pain. Can't thank Caroline enough. I heartily recommend this company for reliability, competence and effectiveness 💕
i have been using Prestons Health over the years for various reasons and have always found them to be excellent in their dedication to discovering the underlying problems you present to them and their ability to make you feel better going out then you did going in! Helen particularly is excellent.
Excellent physiotherapist, would highly recommend. The assessment was very thorough and professional. I felt complete confidence in the treatment and follow up exercises provided. Very pleased with every aspect of my appointments.