PRESTONS HEALTH PHYSIO – HELPING YOU GET BACK TO DOING WHAT YOU LOVE
Physiotherapy has been our core therapy in Peterborough for the past 40 years.
We really know what works and what therapy tools can help you and we treat no one patient the same way.
Our techniques are evidence based placing the priority on building a strong relationship with you to improve your condition but also to improve your overall wellbeing.
All our Physiotherapists in Peterborough and Oundle are Chartered and Members of the Chartered Society of Physiotherapy. They are also regulated by and registered with The Health and Care Professions Council. They are fully insured and operate by the strict code of professional ethics.
I've been treated twice now at Preston's for different issues and two different physios. Both times I've been listened to, helped, supported and encouraged. Both times I've had a really positive benefit for my injuries. If necessary I'll be back but in the meantime if you're looking for a very professional physio team Prestons Health is the place to go.
Jane Robinson
Our holistic initial assessment can take an hour but gives us the time to really listen to your story, hear how your condition is affecting your life, understand lifestyle factors that may be relevant and what your goals and expectations for treatment are. Only then will a full examination looking at the way you move be carried out when we use our hands to assess your tissues to see what they tell us.
We then provide a jargon free explanation of what is happening and what may be causing your problem. We wish to empower you to understand what is going on in your body and how you can help yourself in your recovery as we plan your treatment with you.
Treatment can involve a host of different techniques: knowledge, advice, education and a range of manual therapy skills (including joint mobilisation and mobilisation, soft tissue techniques), acupuncture, ultrasound therapy and electrotherapy. Rehabilitation, in the form of specific movement retraining, relaxation strategies and exercises, is also a key part of our treatment and how we prevent the problem recurring.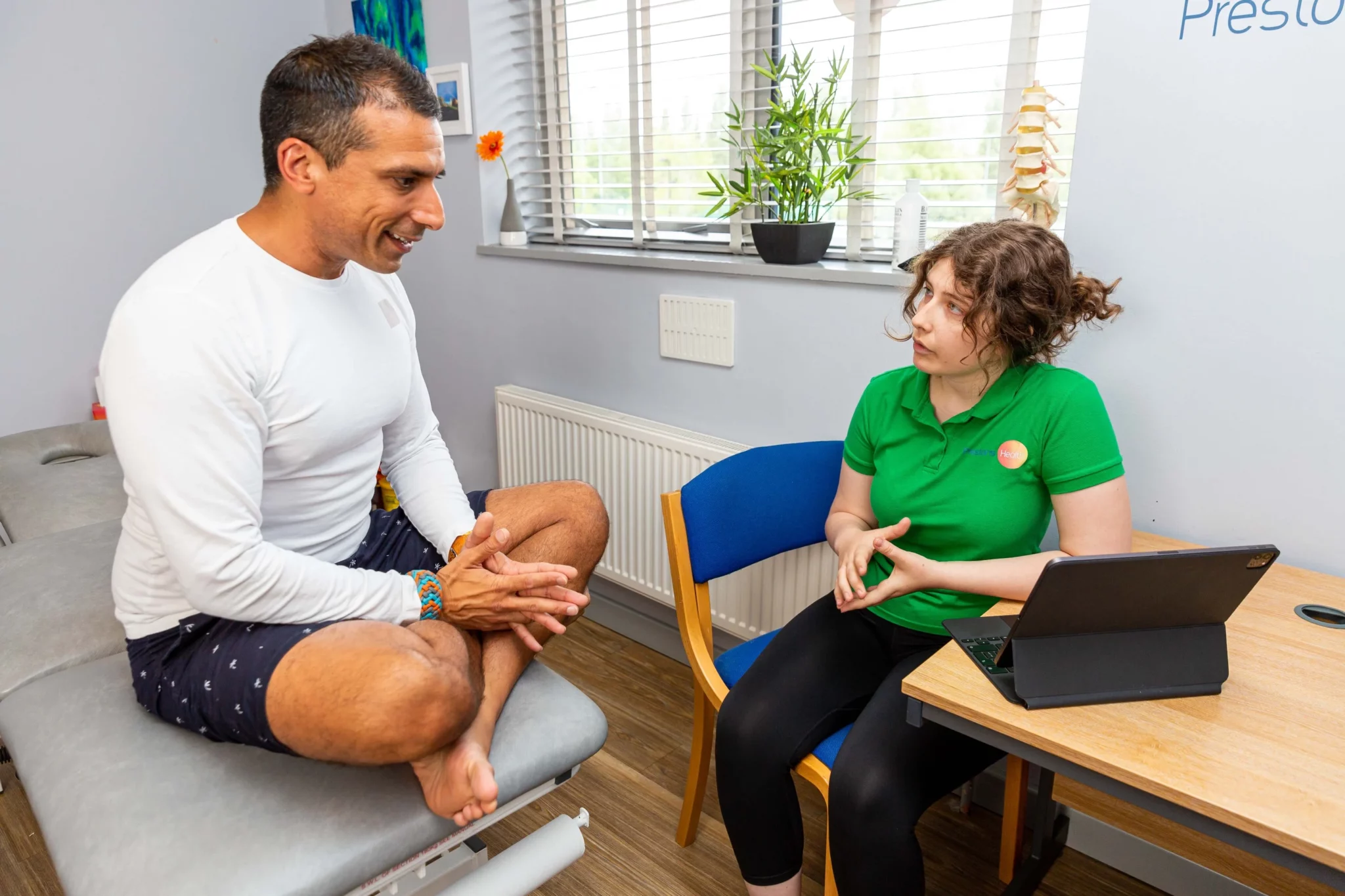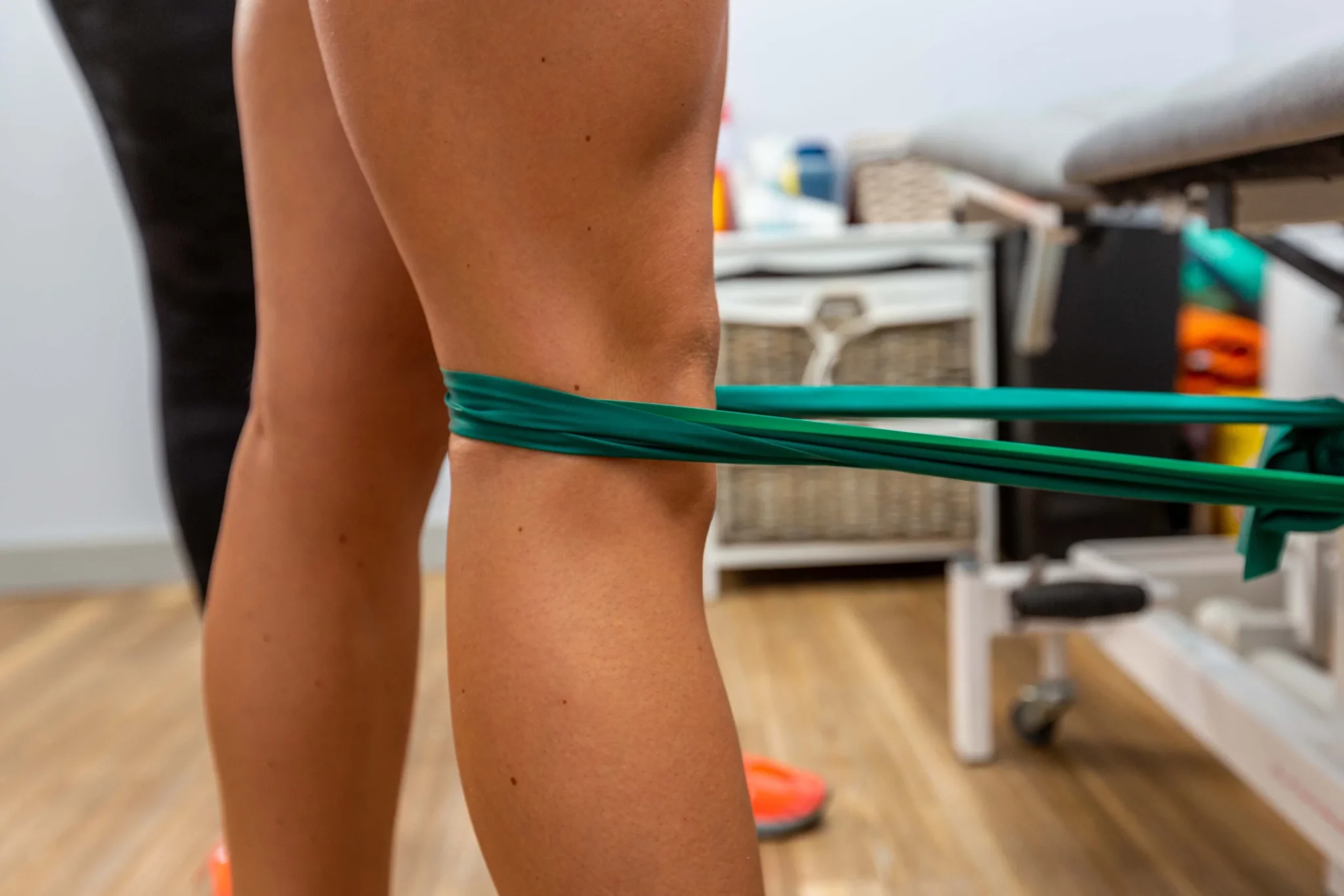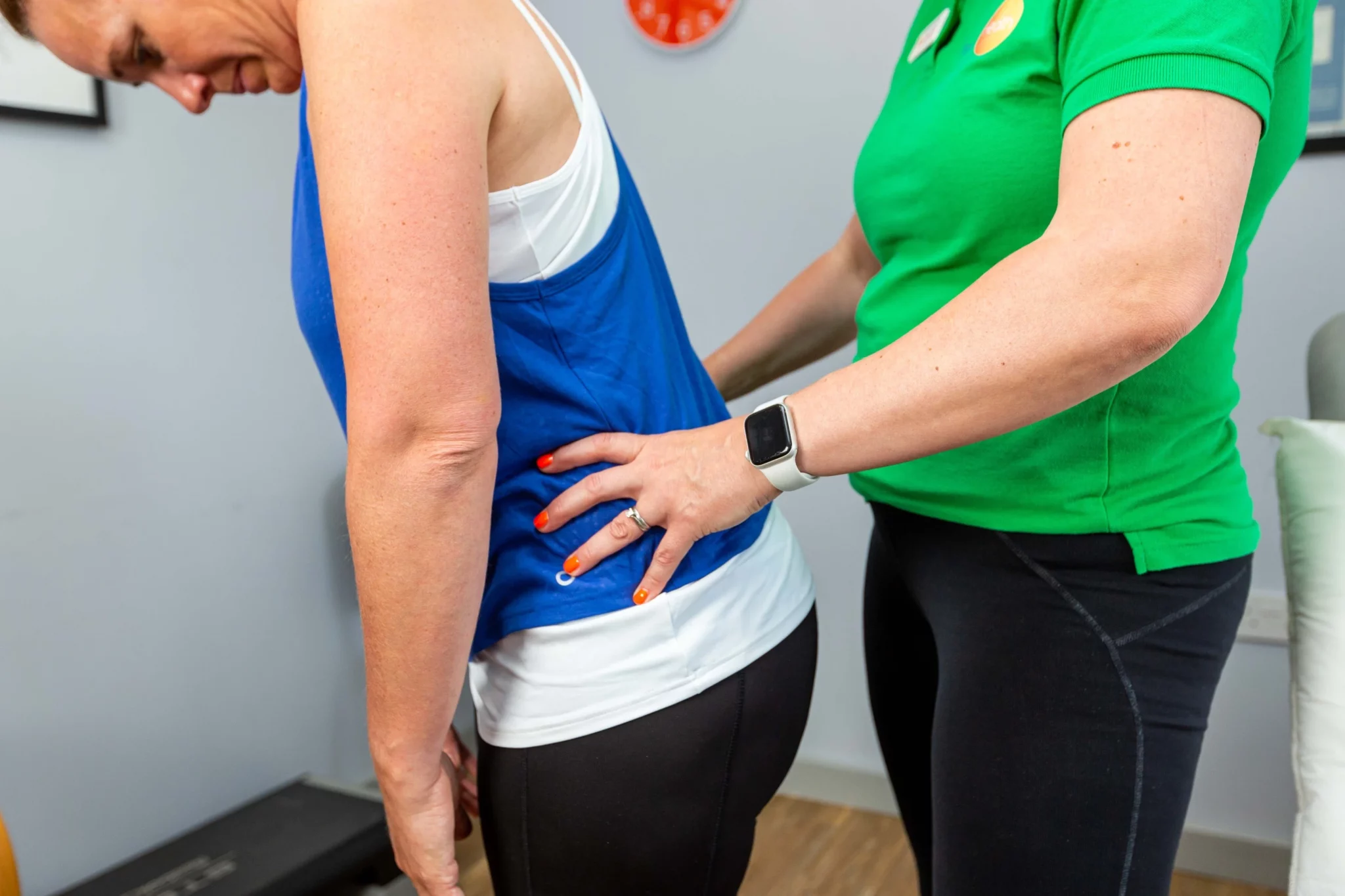 Our main clinic location is within David Lloyd Club in Thorpe Wood, Peterborough with a satellite clinic in Oundle School (students and staff only). Please contact us on 01733 565911 for more information on our clinic times & locations.
Prestons Health,
Within David Lloyd Club,
Thorpe Wood Business Park,
Peterborough PE3 6SR
Prestons Health,
Health and Well-being Suite,
Within Oundle School Sports Centre,
Milton Road,
Oundle, Peterborough PE8 4AB
Please contact our main site for appointments and further information.
Telephone
01733 565911
Email
admin@prestonshealth.co.uk
Monday : 8.15 - 8.30pm
Tuesday : 8.15 - 6pm
Wednesday : 8.15 - 8pm
Thursday : 8.15 - 6pm
Friday : 8.15 - 6pm
Preston's was recommended to me by my GP as the NHS waiting list is months long! Had my first appointment with Leora Penkar today and she really put me at ease. I have been in pain with my knee for months now and it was amazing to finally have someone examine it, write up a letter and give me a workout to improve it. I have already recommended Leora to a few people who are looking to book in with her as well. Would definitely recommend 😃 Thank you Leora!
Superb service. Linda was excellent with consideration for lower back pain and treatment.
Linda Dennis took a detailed history of my symptoms before she performed a thorough assessment. She is kind and polite with brilliant communication skills. I strongly recommend Linda.
Great service and very professional. Loved the holistic approach.
Really listen to the issues and focus on the cause rather than just easing the problem. Had 5 sessions and each one was really useful.
Prestons Health (and Helen) were suggested to me by my GP during what has been a very difficult period of my life. I have never had physiotherapy before and was unsure what to expect. Helen made me feel completely at ease and showed me genuine empathy and kindness, taking every aspect of my wellbeing into account - physical and emotional - as well as demonstrating her years worth of skill in her trade. I am making great progress and I couldn't recommend Helen and her Team more. Thank you!
Helen is absolutely wonderful and professional. She helped me to combat my low back pain with full confidence. I highly recommend Helen Prestons. Thanks Helen & team
Went in doubled up in pain unable to stand or walk. Have had four sessions on my knee and leg muscles and am walking, can straighten my leg and ZERO pain. Can't thank Caroline enough. I heartily recommend this company for reliability, competence and effectiveness 💕
i have been using Prestons Health over the years for various reasons and have always found them to be excellent in their dedication to discovering the underlying problems you present to them and their ability to make you feel better going out then you did going in! Helen particularly is excellent.
Excellent physiotherapist, would highly recommend. The assessment was very thorough and professional. I felt complete confidence in the treatment and follow up exercises provided. Very pleased with every aspect of my appointments.