Keeping Orkney residents safe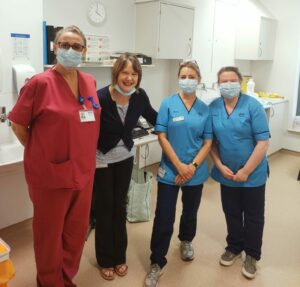 Sue Arnold is back at Preston's Health following a 6 month detachment to NHS Orkney. The first part of her time was rolling out the vaccination program for the Northern Isles, during which she administered 4500 jags, as they are called in Scotland!
Secondly, upon redeployment to the Podiatry Department at The Balfour Hospital, she completed a project to redesign and remobilise the service compliant with Scottish government guidance and implemented the Feet4Life program. This is a triad of initiatives to end inequalities in footcare in the outer islands.
Sue will be working on Thursday mornings at Preston's Health. She is looking forward to catching up with existing patients and meeting new ones whilst resolving any foot and lower limb problems they might have.